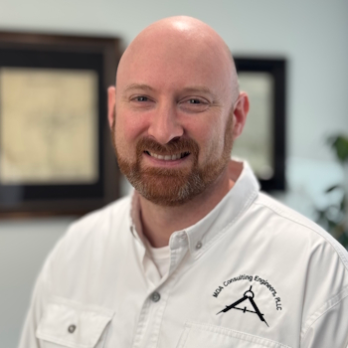 Career Experience
Jacob has experience in all aspects of large municipal utility projects. He is typically involved in projects at every stage, including the preliminary engineer's report, the final design process, bidding, and general services during construction. Jacob works closely with the Client and team members to ensure the design meets the Client's needs. He has experience in Contract Drawing preparation as well as other Contract Documents. He provides oversight as he fills the role of Project Manager, but is also involved with the design team during the design process.

Jacob has experience working with the legal counsel for the project through aspects of the project such as district formation, district law creation or modification, and land acquisition. He has also been involved in several Town District formations as the result of the dissolution of Villages here in Western New York. He works to provide the design information needed for the legal counsel to provide a "Certificate of Title" typically required by the funding agency.

Jacob also has experience in preparing a project schedule for design as well as for construction. He carefully works with all parties to ensure that all aspects of the project schedule are taken into account, including any horizon dates set forth by the funding agency.

Jacob often works with the Fiscal Advisor for the project to assist in project budget preparation and project budget tracking. He also works closely with the regulatory agencies and the funding agencies for the project to ensure that the Design and the Contract Documents meet the various requirements of each agency.
Education
Bachelor of Science in Engineering (2007)
Geneva College, Beaver Falls, Pennsylvania
Engineer in Training (E.I.T), 2006
Professional Engineer (PE), 2013

Professional Licenses
Licensed Professional Engineer in
New York State

New York State License Number 093189